Museum Education & Lessons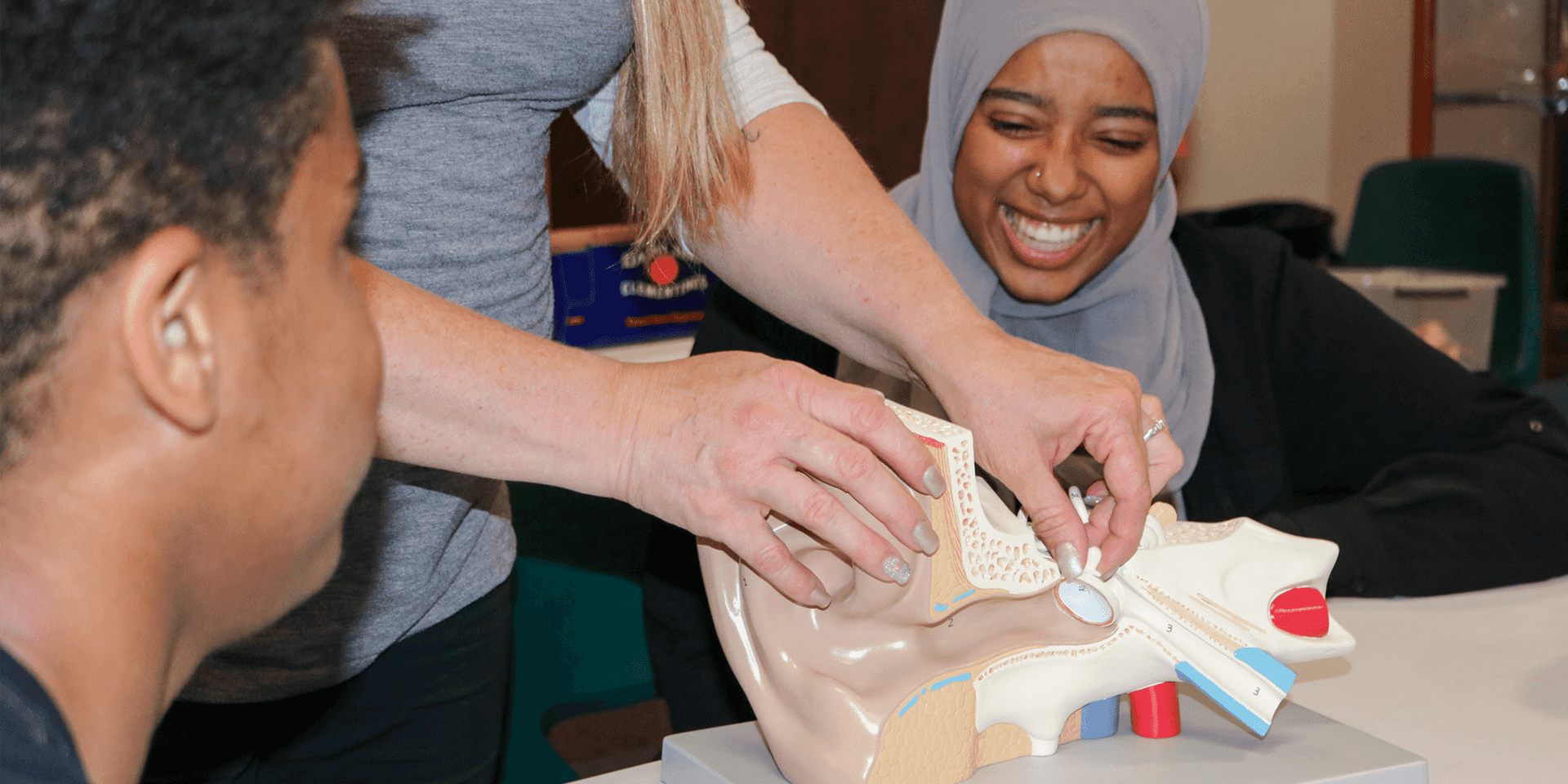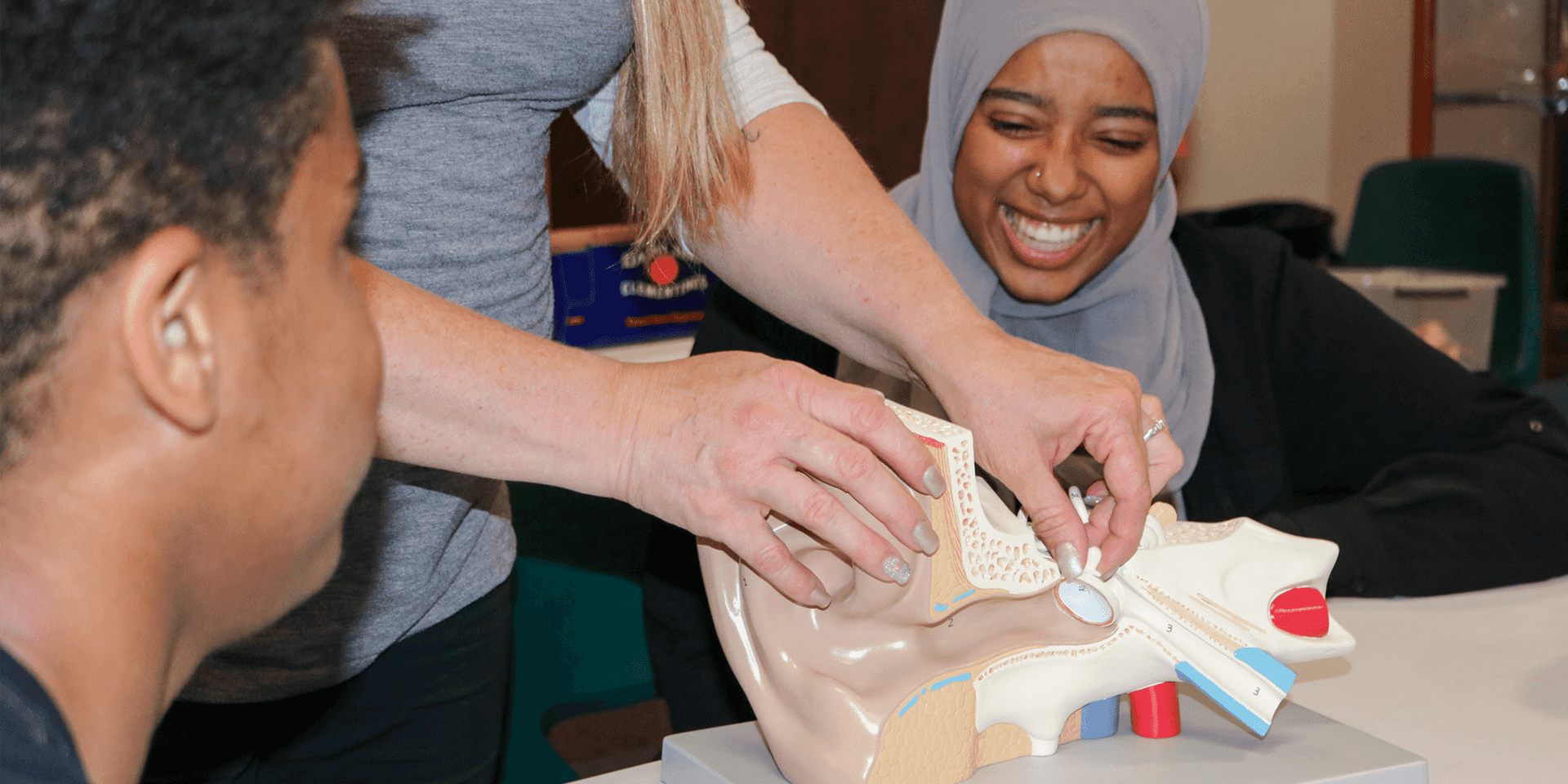 Take part in disturbingly informative lessons!
Looking for engaging and informative lessons for your child or classroom? The College of Physicians of Philadelphia offers a variety of educational programs catering to all ages and intellectual levels with subjects such as health, science, and history. All our lessons confirm with applicable education standards.
We are currently offering both in-person and virtual versions of our Mütter Lessons See below for a current list of topics. If you have additional questions, feel free to  to book your virtual lesson (use the subject heading "Mütter Lessons").
Pricing
In-person lessons  $75
Virtual lessons  $125 
Guided tours  $55
Join Our Email List
To get updates about education at the Museum, add your name and email address to our .
Questions?
For questions about group visits, scheduling tours, Mütter Lessons, and Mütter on the Road, or for a free teacher's pass to see if the Museum is right for your class, contact Museum Educator Amanda McCall at (215) 399-2266 or . 
Learn more about our available Mütter Lessons!
Did you know that antibiotics are over-prescribed or misused roughly half the time? When antibiotics are used improperly, bacteria can develop resistances that can potentially put everyone at risk. This lesson introduces how antibiotics work and how bacteria evolve and develop resistances. Through a game-based activity where they assume the role of a bacterium, students learn how antibiotic resistances form and ways they can help reduce the risk.

Target Age Groups: Middle and High School

National Health Education Standards: 7.8.1, 7.8.2, 7.8.3, 7.12.1, 7.12.2, 7.12.3

For thousands of years, humans have been changing their bodies. This lesson lets students explore body modifications from around the world, from foot binding to body piercing, from corsets to neck coils. Students observe museum objects not normally on display and learn about the health implications of common body modifications.

Target Age Groups: High School

PA Standards Met: Health, Safety & Physical Education: 10.1.12B, 10.2.12B, 10.2.6D, 10.2.9D, 10.2.12D

What happens when a skeleton is discovered? How do scientists use bones to solve crimes? Students learn about the role of forensic anthropology in criminal investigation, and they find out can be learned from examining skeletal remains.

Target Age Groups: Middle School, High School, and Adults

PA Standards Met: Science and Technology and Engineering Education: 3.1.10.B4, 3.1.B.B4

In this lesson, students will learn a step-by-step approach to create a drawing from images of real human skulls in our famous Hyrtl Skull Collection. We will discuss how art and medicine can be used in complementary ways, identify differences in the skulls, as well as learn about Dr. Hyrtl, why he collected the skulls, what his collection accomplished, and how it is still being used today. Maximum capacity of 24 students. Drawing supplies are included in the lesson.

Target Age Groups: High School, Undergraduates, and Adults

PA Standards Met: Health, Safety and Physical Education: 10.1.3.B; Science and Technology and Engineering Education: 3.1.10B4, 3.1.B.B4

Have you ever wondered how conjoined twins happen? In this lesson, students learn about the nature of conjoined twins and their different types, and they discuss some famous conjoined twins. Students find out about the ramifications of separation surgery, and why some twins can't be separated, or don't want to be separated.

Target Age Groups: High School

PA Standards Met: Science and Technology and Engineering Education: 3.1.B.A3

This lesson offers an overview of the role and practice of medicine in the Civil War and a description of the impact on modern medicine. Examples include the invention of ambulances and the development of specialty medicine.

Target Age Groups: Middle and High School

PA Standards Met: History: 8.3.3.A, 8.2.12B, 8.2.U.B, 8.2.9B

While less than 200 years old, the idea that germs make people sick has revolutionized not only medicine but our daily lives, from getting shots at the doctor to washing our hands before we eat. Students learn about the incredible, astonishing, and sometimes disgusting stories of the men and women who first fought germs and learned how to keep us healthy.

Target Age Groups: Middle and High School

PA Standards Met: History: 8.1.6A, 8.4.9A, 8.4.12A; Health, Safety and Physical Education: 10.1.3E, 10.2.6A, 10.2.3A, 10.2.3E, 10.2.12.E, 10.2.9E; Science and Technology and Engineering Education: 3.4.10.E1, 3.4.12.E1

The 1918-1919 influenza pandemic infected nearly one third of all humans on Earth and resulted in over 50 million deaths. The worst hit city in the United States was Philadelphia, where roughly 17,500 people died from the "Spanish flu." However, despite its significant impact on human history, many people have never heard of what some have called the "forgotten pandemic." This lesson will help students understand the history of the 1918-1919 influenza pandemic, the virus that caused it, the impact of World War I on spreading the disease, the scientific and public health response to the outbreak, and the ways the pandemic influenced present-day medical knowledge and responses to infectious disease. Students will also have the chance to develop a response plan to a simulated epidemic and compare their findings to the ways Philadelphia officials responded to influenza in 1918.

Target Age Groups: Appropriate for all age groups

PA Standards met: 8.1.9.A-D, 8.1.12.A-D, 8.2.12.A-D

National Health Standards met: 7.12.1-3

Did you ever wonder why you need to get a flu shot every year? Or why you can't take antibiotics to cure the common cold? In this lesson, students will gain a greater understanding of colds and flus, learning about the viruses that cause them, how colds and flus spread, signs someone has a cold or flu, how doctors treated them (past and present), and how they can help reduce their risk of infection. This lesson will help expand their knowledge of infectious diseases and help give them the tools to help reduce the risk of catching colds and flus for themselves, their families, and their communities.

Target Age Groups: Middle School

National Health Education Standards: 7.5.1, 7.5.2, 7.5.3, 7.8.1, 7.8.2, 7.8.3

Information about the COVID-19 pandemic changes constantly. Scientists, health professionals, lawmakers, and public health officials have to constantly be aware of new information so they can make informed policy choices to help treat the sick and keep the public safe.

However, the global pandemic has also become fertile ground for misinformation, hoaxes, and other forms of false information related to the pandemic. It is important to be able to discern facts from fake news. This lesson is designed to help students identify common signs of online misinformation related to the pandemic and give them the tools to critically assess online information.

Target Age Groups: Middle and High School, Undergraduates, and Adults

Common Core Standards Met: CCSS.ELA-LITERACY.RI.9-10.1; CCSS.ELA-LITERACY.RI.9-10.6; CCSS.ELA-LITERACY.RI.9-10.8; CCSS.ELA-LITERACY.RI.11-12.1; CCSS.ELA-LITERACY.RI.11-12.7

Vaccines have changed the way humans live and how we interact with disease. In the two centuries since vaccines were first discovered, human life expectancy has tripled and secondary effects of vaccine-preventable diseases have dropped precipitously. However, there is more misinformation around vaccines than almost any other medical product on the market. In this lesson, students will learn what vaccines are, how they were discovered, how they act in the body, and how to spot common misinformation around them.

Target Age Groups: Middle and High School

National Health Education Standards: 7.5.1, 7.5.2, 7.5.3, 7.8.1, 7.8.2, 7.8.3

Common Core Standards: CCSS.ELA-LITERACY.RI.9-10.1; CCSS.ELA-LITERACY.RI.9-10.6; CCSS.ELA-LITERACY.RI.9-10.8; CCSS.ELA-LITERACY.RI.11-12.1; CCSS.ELA-LITERACY.RI.11-12.7