Girls One Diaspora Club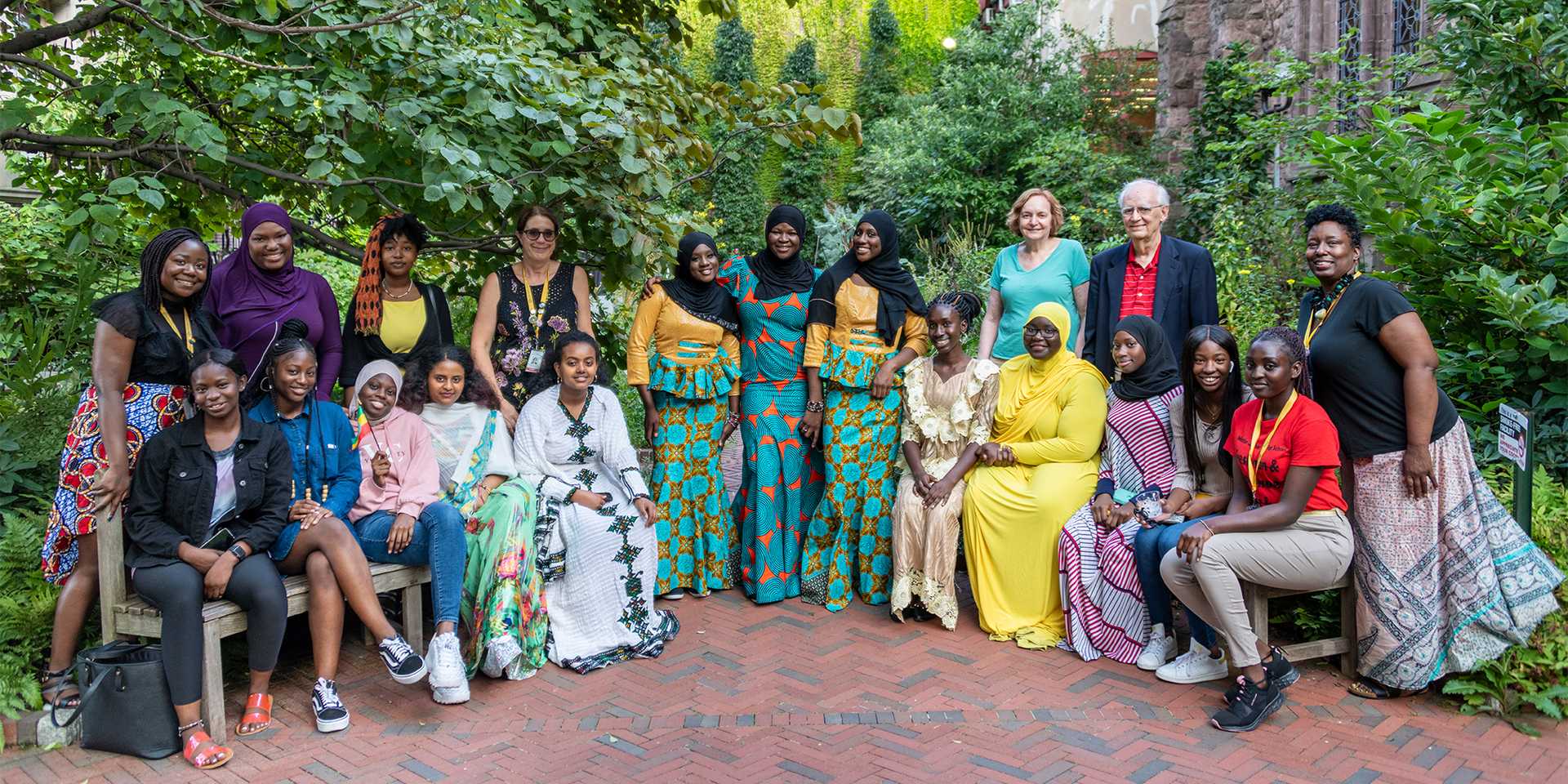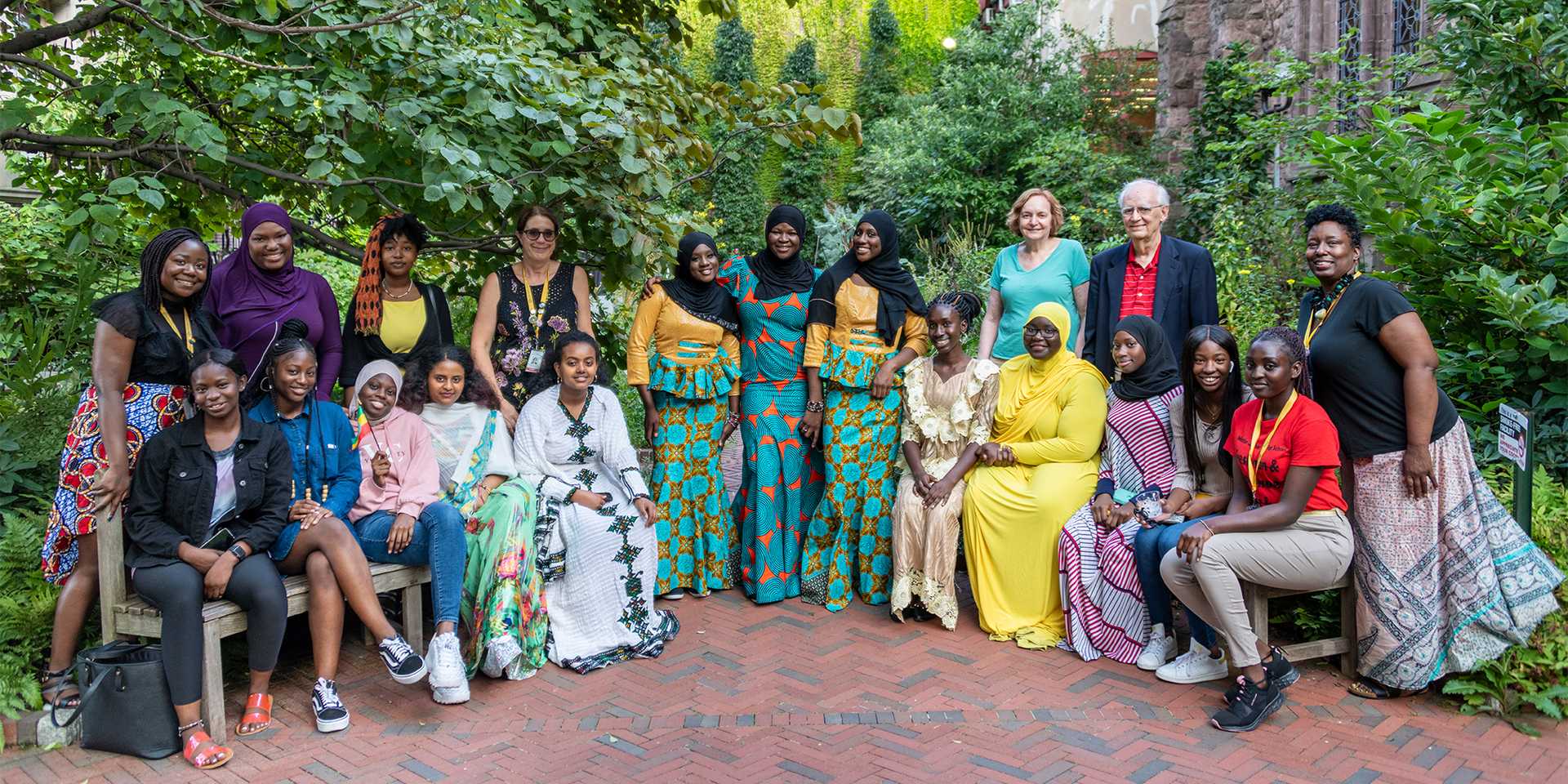 Empowering African women to find community and identity in a STEM-oriented space.
Philly teens: interested in joining the GirlsOne Diaspora Club?
We're now accepting applications for our 2022-23 cohort. 
The Girls One Diaspora Club is an after-school internship program for teen girls in Philadelphia and attending high school in Philadelphia who are from Africa or the African Diaspora, were born outside of the U.S. or are first-generation Americans, and have an interest in healthcare or STEM careers.
The club is a forum for academic and personal support to assist these young women with issues related to schooling, ancestry, ethnicity, and the challenges of adjusting to a new culture. The facilitators of the club also provide mentorship and assistance with academic issues including tutoring, career development, and college/career preparation in a safe, positive, affirming space.
The Girls One Diaspora Club is made possible through the generous support of John F. & Glena E. McDonald.
I enjoy being able to come here and really express myself and be around other girls who are African who want to be successful and go to college but are also experiencing challenges with being a Black woman.
– Girls One Diaspora Student
Program Details
In order to be eligible for the Girls One Diaspora Club internship program, candidates must meet the following requirements:

Currently enrolled in a high school within the Philadelphia School District, including public, private, parochial, or charter schools.
Possess an interest in healthcare, medicine, or STEM (science, technology, engineering, or math).

All interested candidates must submit the following materials:

A completed application
Student's full contact information
Name and contact information for a Parent/Guardian
Name and contact information for one Reference or email from that reference
A personal statement in the form of a brief essay (MAX 500 words) or the URL of an audio or video response (MAX 5 minutes) to the following essay prompts:
1) In what ways do you feel your identity as African or from the African Diaspora has affected your experience in your school and neighborhood?
2) What aspect of Science, Technology, Engineering and Mathematics (STEM), Medicine, or Healthcare is most interesting to you and why?
You can develop your answer in the form of a brief essay (MAX 500 words) or a video/audio recording (MAX 5 minutes). Post your response below (if you choose to create an audio or video response, upload it and copy and paste the link below).

Note: There are no costs to enroll or be enrolled in the Girls One Diaspora Club internship program. Students will also receive a stipend upon successful completion of the program.

The program consists of after-school sessions held weekly during the school year.

The Girls One Diaspora Club internship program seeks to address the unique challenges facing teen girls of African and/or Afro descent while providing a safe environment to share and voice their concerns and to learn about careers in science and medicine.

The program focuses on the following areas:

Learn about careers related to science, technology, engineering, mathematics (STEM), and healthcare/medicine.
Cultivate relationships between like-minded, motivated young women whom are pan-African students in Philadelphia high schools.
Learn about the historical and current uses of Plants in medicine, for wellness, as food—both culturally and scientifically.
Create an exhibit.
Address the impact of bullying and discrimination and develop responses.
Learn to communicate, heal, and build a community.
Health and Safety Notice regarding the COVID-19 pandemic
Depending on local, state, and federal health recommendations, the program will either be held virtually or in person at The College of Physicians of Philadelphia (19 South 22nd Street). The Center for Education will make all necessary precautions to provide adequate social distancing for any in-person activities. Transit passes to and from any in-person events will be supplied by The Center for Education. 
Questions?
Contact Program Coordinator Jeanene Johnson at .